By the minimalist interior design blended with urban elements in Taipei, such as the architecture and scenes on the street, we hope to promote our favorite city - Taipei. The amenities in the rooms are also highly concerned with famous brands (e.g. Simmons, Toto, L?occitane and etc.) because we would like to make a great impression on the tourists either business or vacation in Taipei with a comfortable environment at a reasonable price range.
Lobby /Reception
The spacious lobby and professional information desk provide a sense of luxury for the tourists.
Culinary Map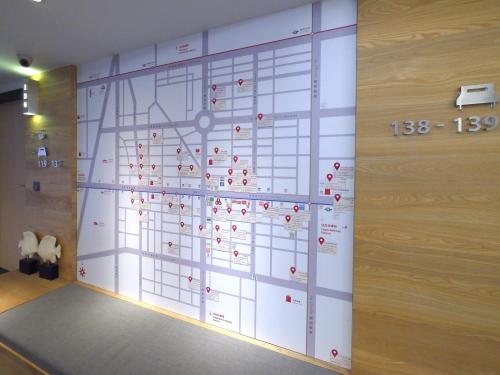 Introduce the most popular restaurants around our hotel. We hope to communicate with guests through the delicious food.
E Lounge & Sky Garden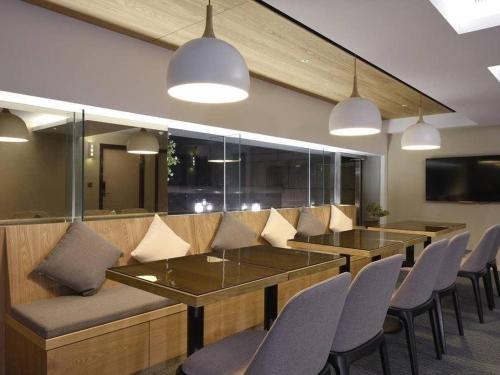 The tourists can relax for some complimentary coffee, tea, and snacks as well as enjoy the beautiful scenery at the 101 Observatory.
Fitness Center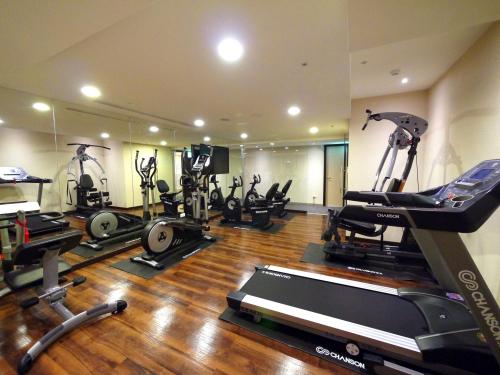 Open 24 Hours
We trust you will enjoy the health and fitness facilities provided. We place a great importance on your health and safety. And would ask you to read and abide by the following rules:
1. Guests taking medicines are advised against using the facilities without first consulting their physician Members and guests suffering from heart or chest conditions, back problems, diabetes and fluid retention are advised against using the facilities.
2. Under the influence of alcohol are prohibited from using any facilities.
3. Please read the equipment instructions and consult front desk before using the equipment.
4. Begin your activity slowly. Warm up and stretch prior starting any exercise and cool down after use.
5. If at any stage you feel unwell, stop exercising and tell our staff.
6. Please wear suitable sports clothing and sneakers when using the gym.
7. Be aware of the emergency stop procedure before operating any equipment.
8. When using resistance equipment please keep head, limbs, fingers and hair clear of all moving parts and be certain that the weight pin is completely inserted.
9. Use the equipment for us intended use only. DO NOT modify any equipment.
10. Please note that the use of free weights can cause serious injury if used incorrectly
11. Please obtain proper instruction before using them.
Bussiness Center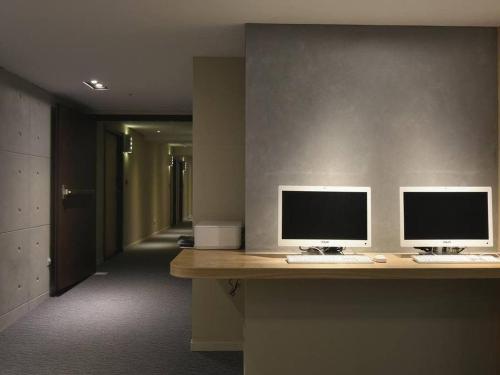 Our guests can be accessible to the latest information on the public computers and printers provided by the Hotel.
Laundry(complimentary wash machine)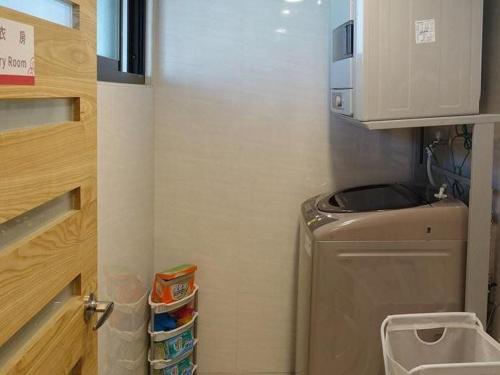 Free Laundromat opened 24/7 for guests to wash, dry, and iron their clothes.